The 2006 East Coast Collectors Meeting was the third to be held at the at the Maritime Industry Museum, on the campus of the New York State University Maritime College, Ft. Schuyler, Bronx, New York. Like previous meetings, this coincided with New York's "Fleet Week" and was held on May 25-27, 2006. The most ambitious program yet, the weekend began with a cruise and an informal tour around New York and the Fleet Week ships, followed by a dinner sponsored by MSM at Tosca's on Thursday. On Friday, a series of panel lectures and discussions began with John Olsen's slide show on conversions of early cage mast U.S. pre-dreadnoughts, followed by Chris Daley's discussion of digital photography techniques, Dave Shadell's insights into his research on U.S. WWII naval camouflage, and John Eagan's presentation of various tips and pointers on scratch building. George Elder concluded with his take on the state of the hobby. Friday's awards dinner in the campus dining room concluded with the presentation of awards to Rudi Kraus of Navis-Neptun and Robert DeVlam of Noordzee Models(in absentia). Saturday's model show was the best attended yet, and several of those remaining on campus traveled to Philadelphia on Sunday to visit battleship New Jersey and cruiser Olympia.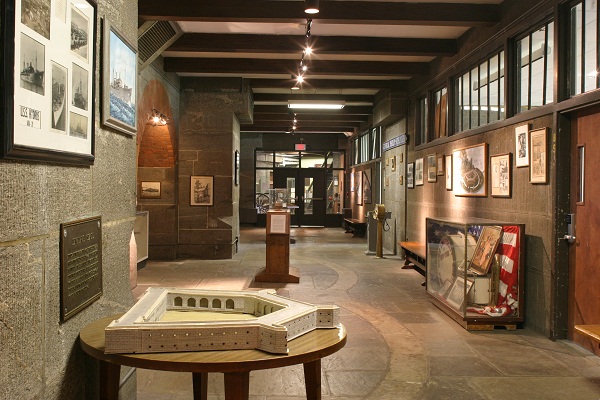 Corridor in the Ft. Schuyler museum.
_________________________________________________________________________________________________
Photos below by Wayne Huebschmann, Charles Jones, Egbert Kraus, John Olsen and Mike Meyer
Friday's Lecture/Discussion Panels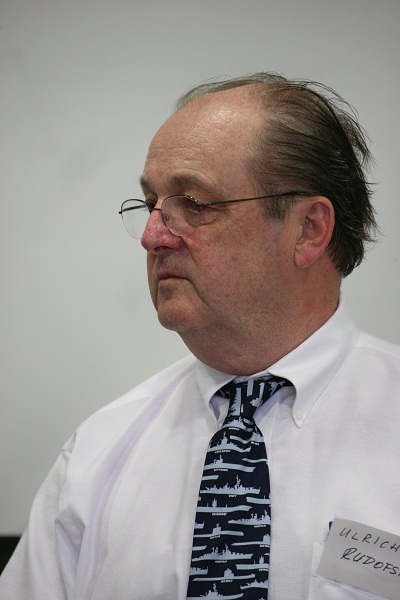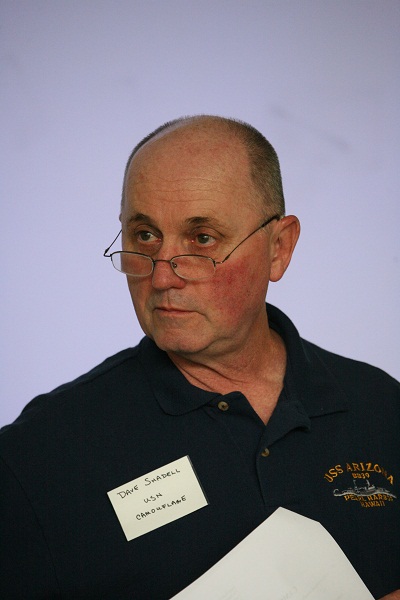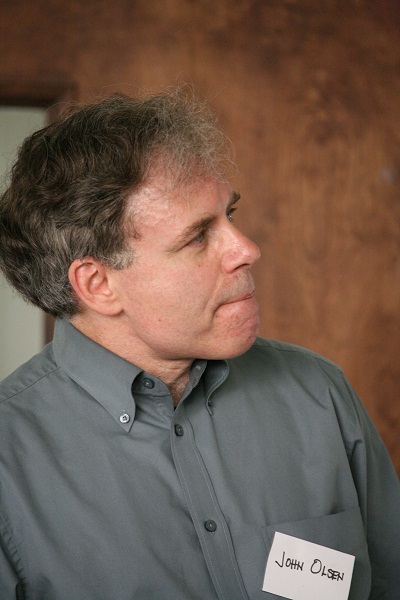 Panel Moderator Ulrich Rudofsky Panelist Dave Shadell Panelist John Olsen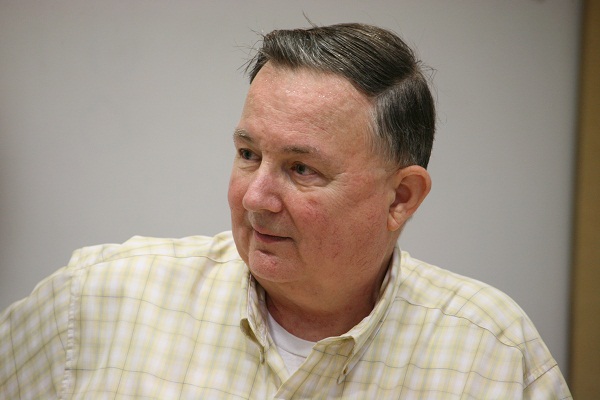 Panelist John Eagan Panelist George Elder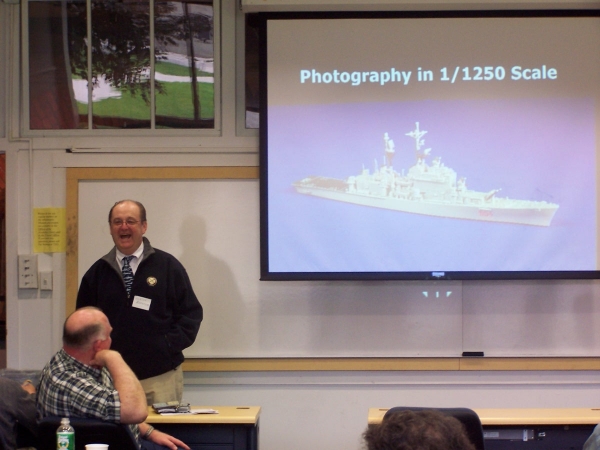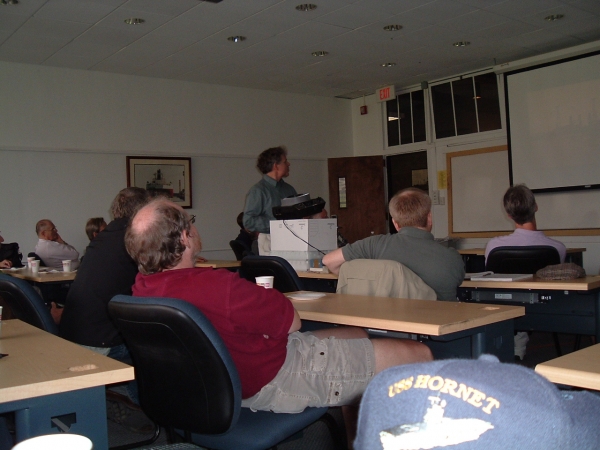 "Professor" Ulrich Rudofsky starts the presentations. John Olsen at the slide projector.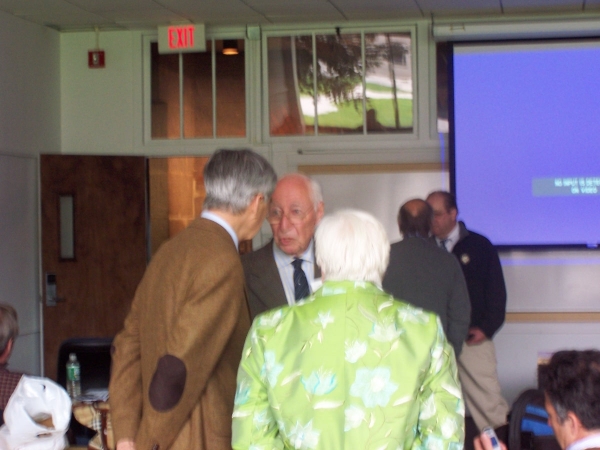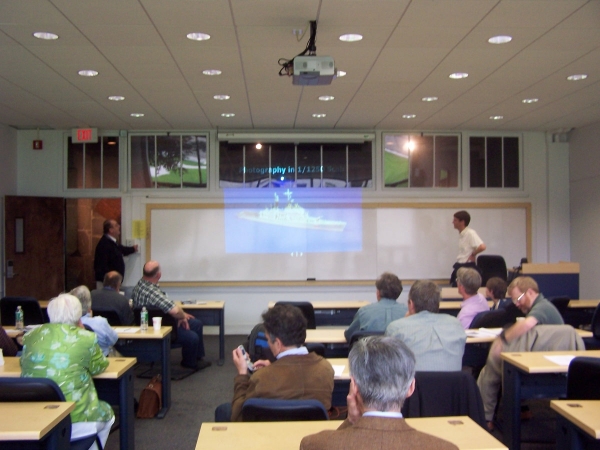 During the break: Rudi Kraus talks to Peter and Lilo Wiedling. Chris Daley focuses the image.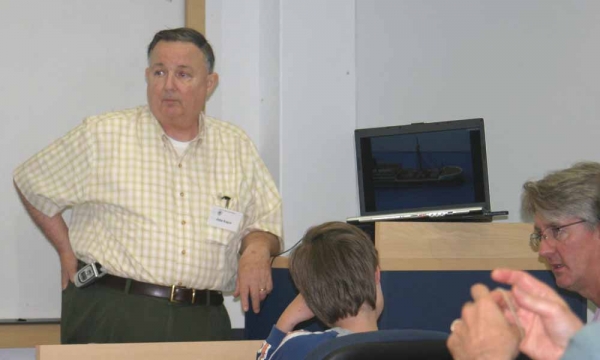 John Eagan discusses scratchbuilding. Kevin Burke, Ron Astin and Egbert Kraus (L-R).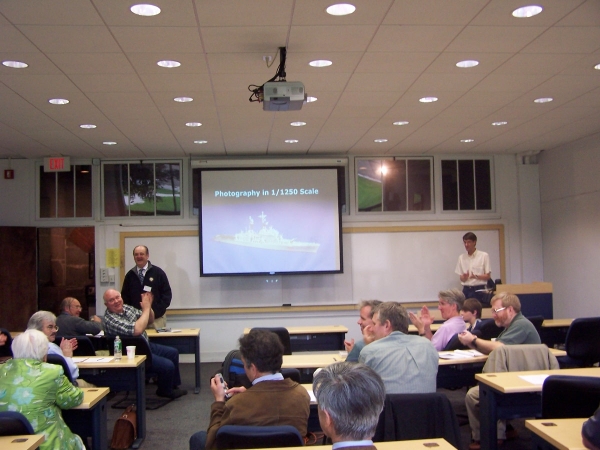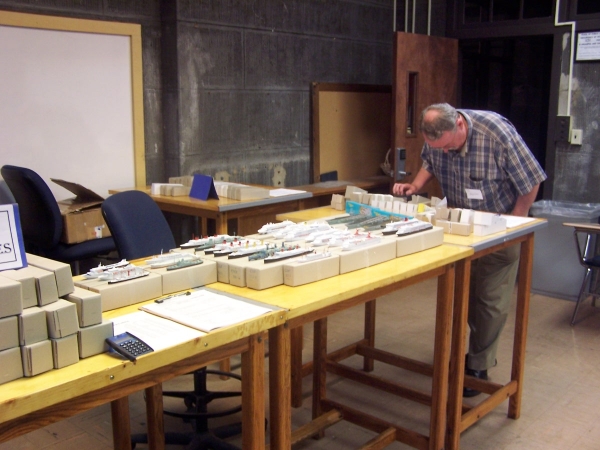 Lilo Wiedling, Peter Ewell, Rick Richmond, Ulrich Rudofsky, Tom Haughton gets first dibs on a model during the presentations.
Egbert Kraus, Rudi Kraus, John Olsen, Tom Gillen and Kevin
Burke are among the appreciative audience.
__________________________________________________________________________________________________
Setting up for the Model Show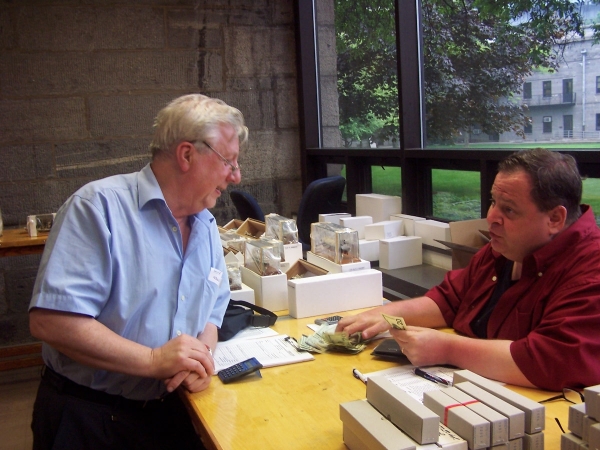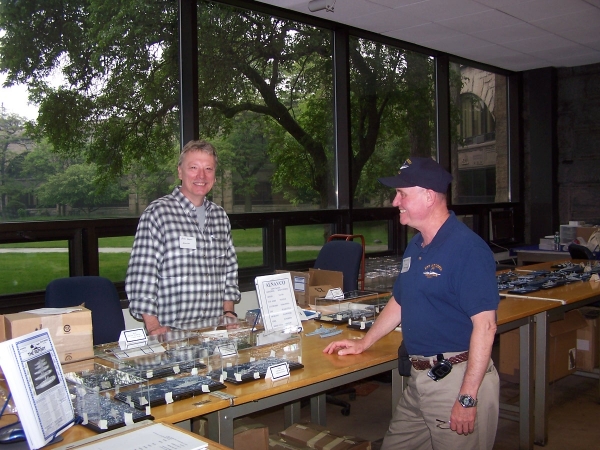 Peter Krtina (Hai) and George Elder (MSM) talking business. Mike Meyer and Dave Shadell set up for the show.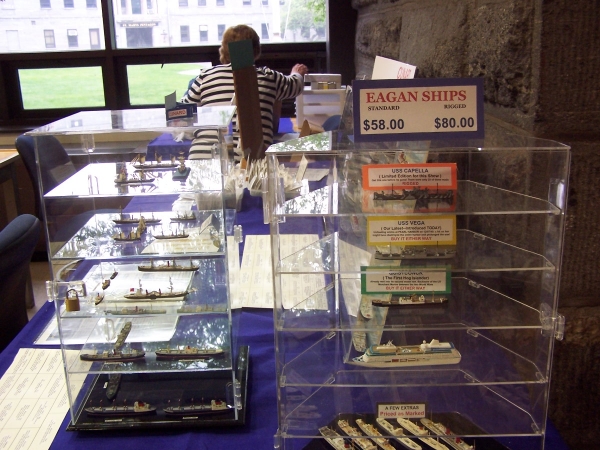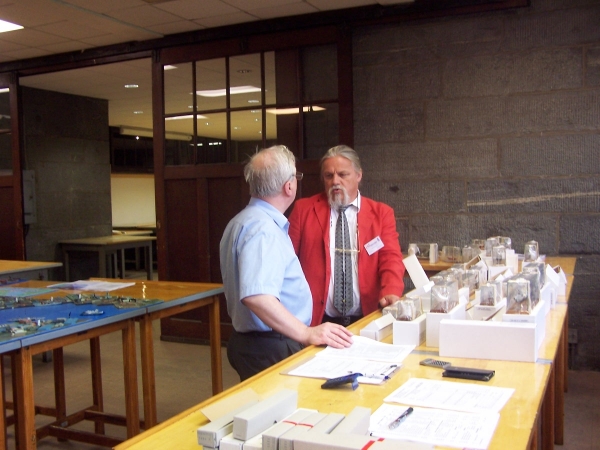 Ann Eagan arranges the Eagan Ships display. Peter Krtina (Hai) and Carlo Marquardt (CM).
__________________________________________________________________________________________________
Saturday's Model Show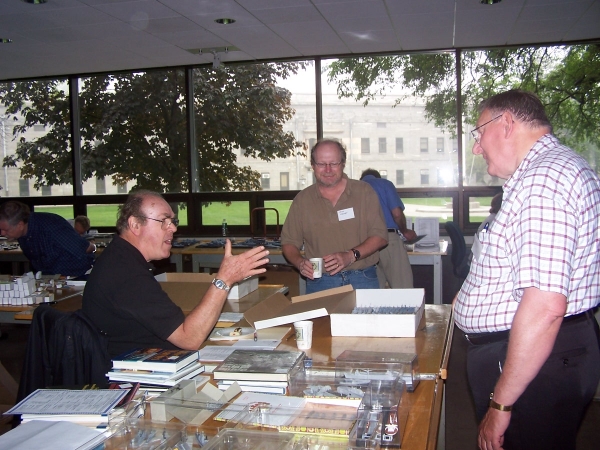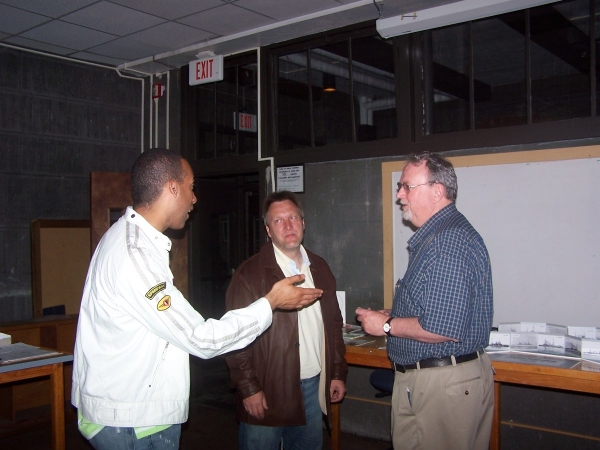 John Youngerman, Kevin Stewart and Lev Preble. Tom Haughton (R) and Oliver Maertins (C) lost in translation.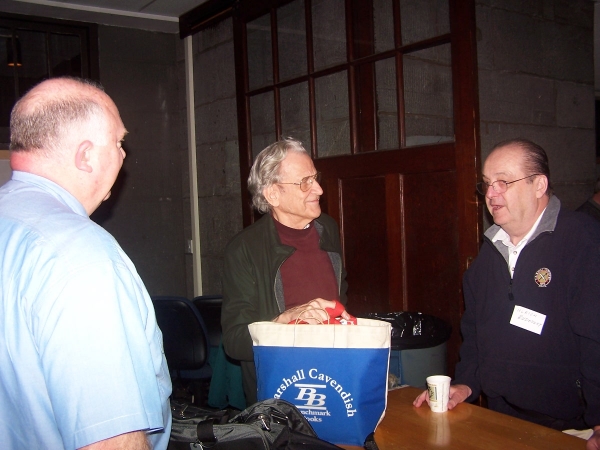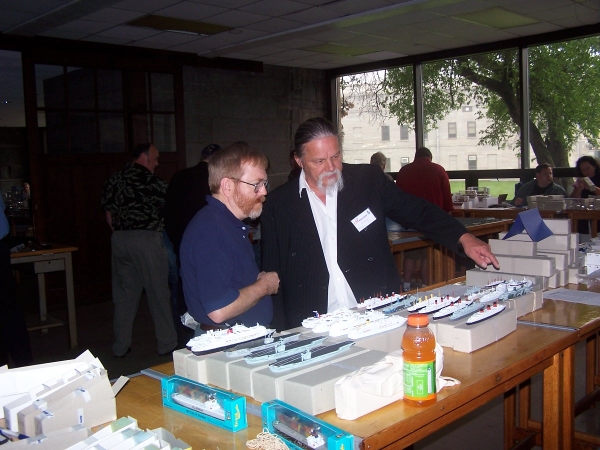 Rick Richmond, Frederik Menschaar and Ullrich Rudofsky. Kevin Burke and Carlo Marquardt (CM).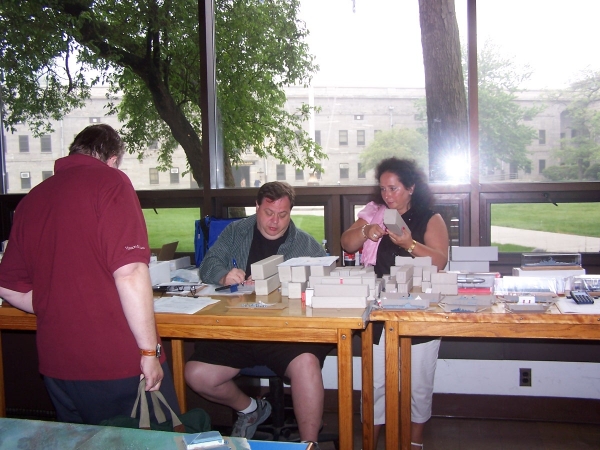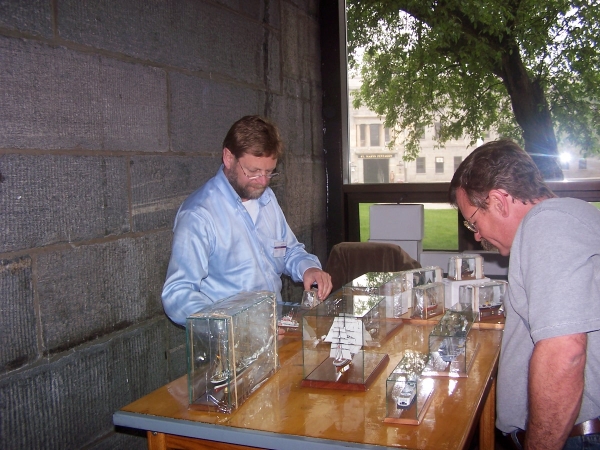 George Elder (MSM) and Manuela Marquardt (CM). Gerd Schoen (L) of Classic Ship Collection.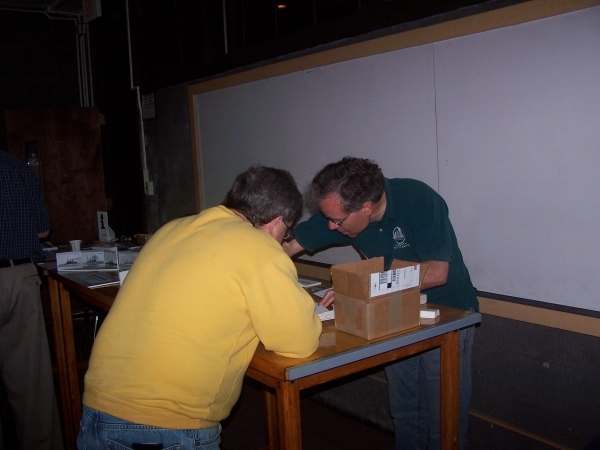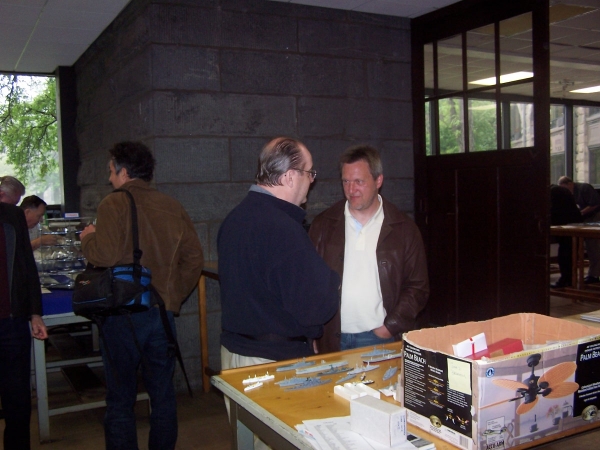 John Olsen with an interested collector. Ulrich Rudofsky and Oliver Maertins, with Egbert Kraus (L).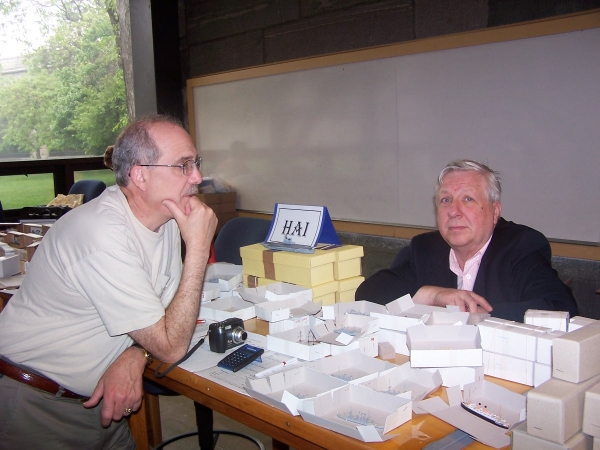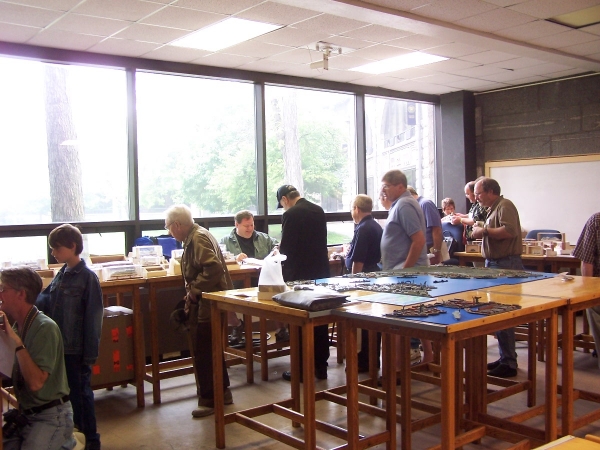 Paul Jacobs (SMY) and Peter Krtina (Hai) George Elder at the MSM table.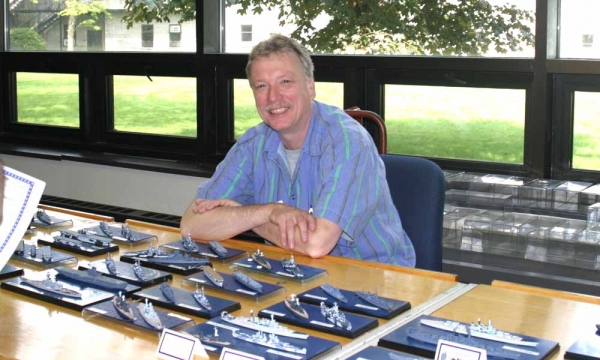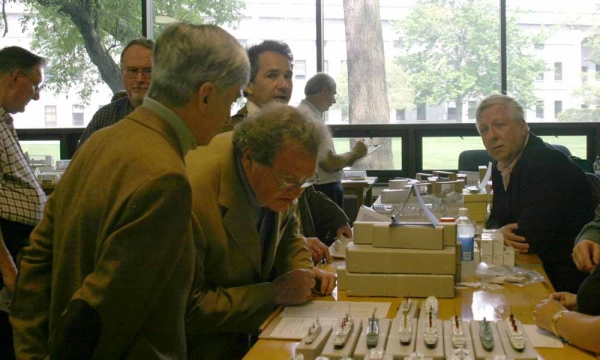 Mike Meyer represented ALNAVCO. Rudi Kraus and Mark Geraghty discuss CM liner models. In
the background are Lev Preble, Tom Haughton, Egbert Kraus
and Peter Krtina.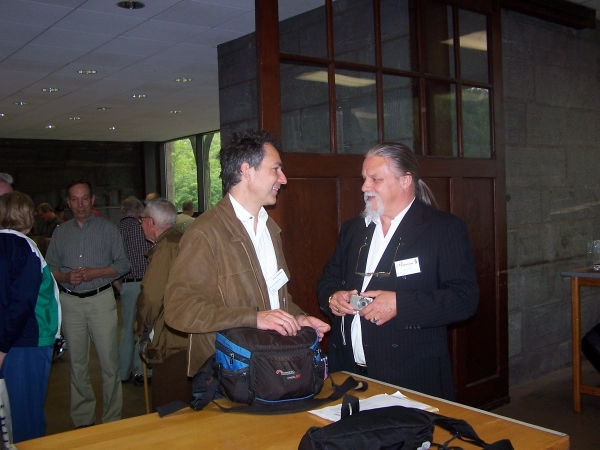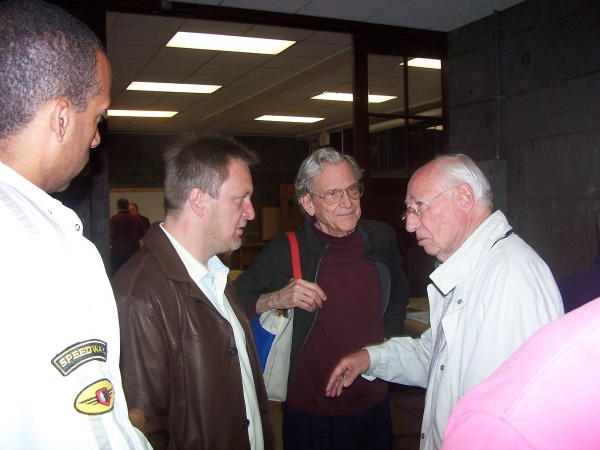 Egbert Kraus (N-N) and Carlo Marquardt (CM). Oliver Maertins, Frederik Menschaar and Peter Wiedling.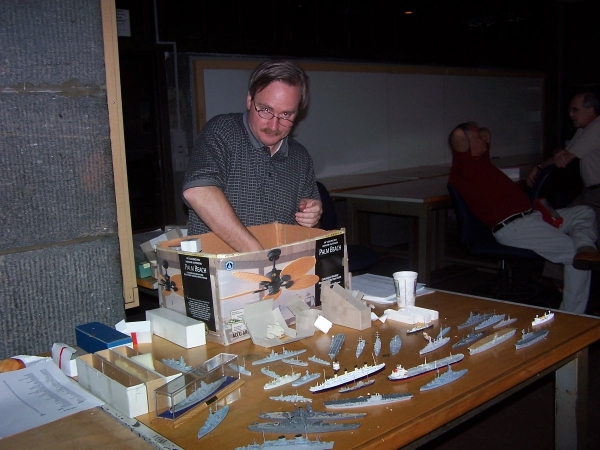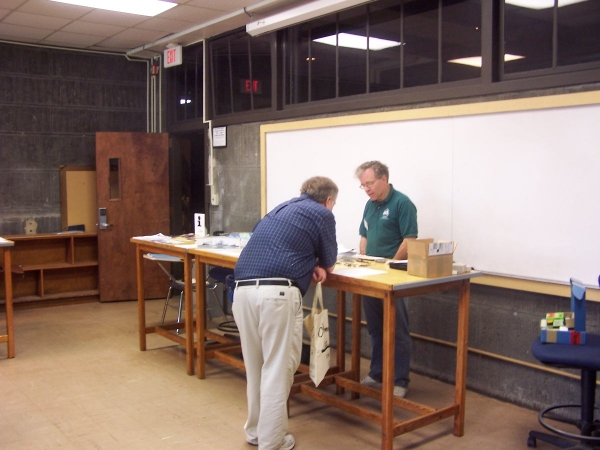 Jim Angelis- too much of a good thing! Bob Wiringa and John Olsen.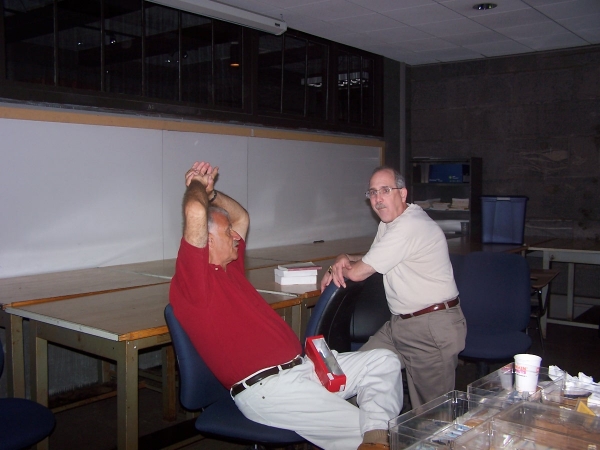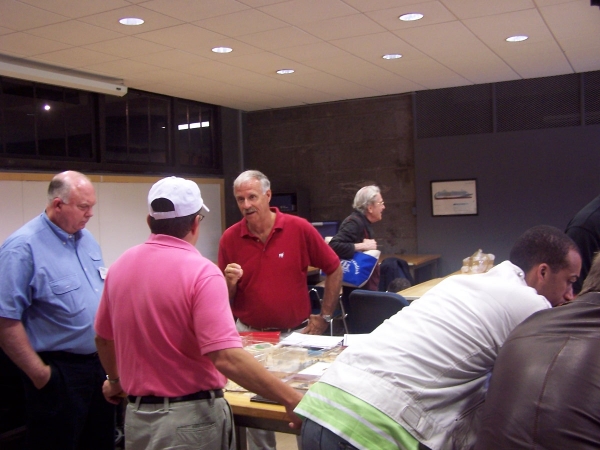 Mark Heilenday (L) and Paul Jacobs (R). Mark Heilenday at his table with Rick Richmond and Charles
Jones.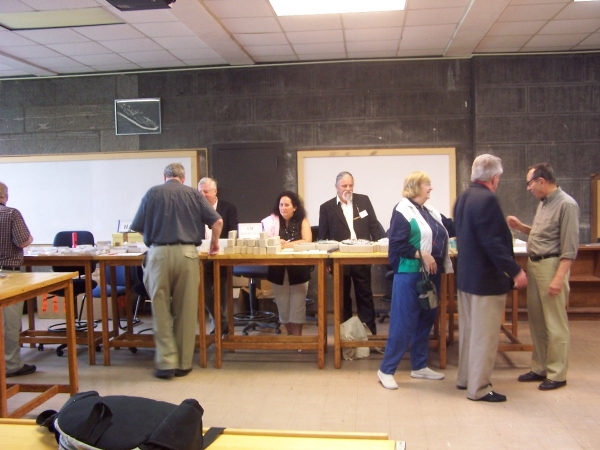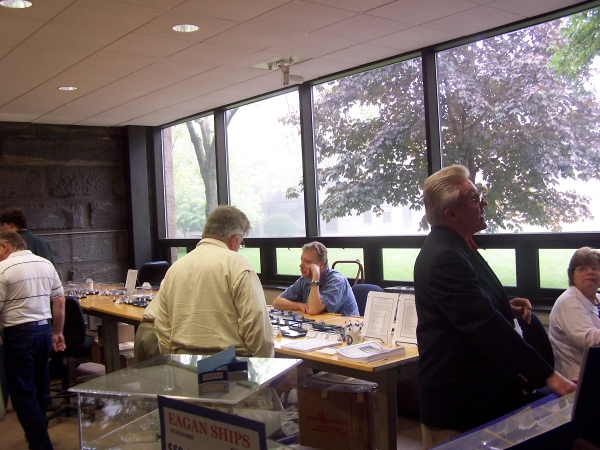 Peter Krtina, Manuela & Carlo Marquardt at their shared tables. Mike Meyer at the end of a long day. Noted author Bill Miller
is on the right, at John Eagan's table.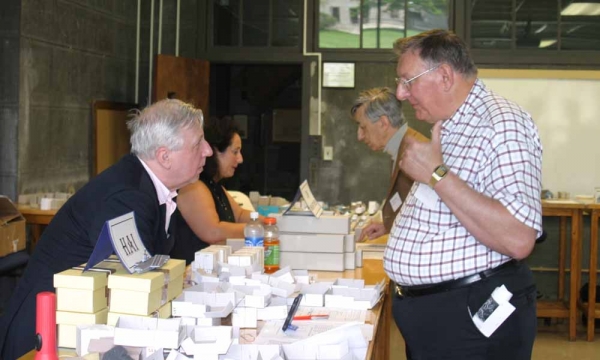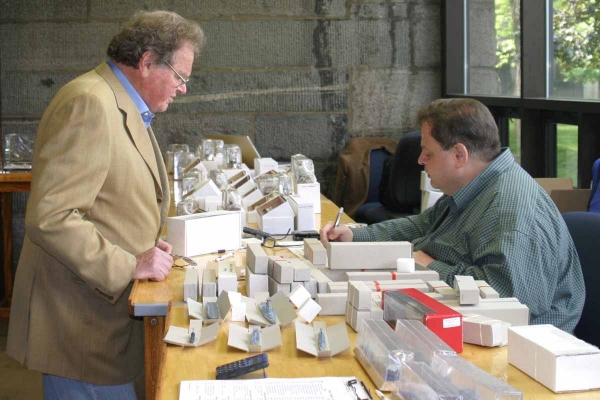 Ship talk: Peter Krtina and Lev Preble, with Manuela Marquardt Mark Geraghty concludes a sale with MSM's George Elder.
and Rudi Kraus at the next table down.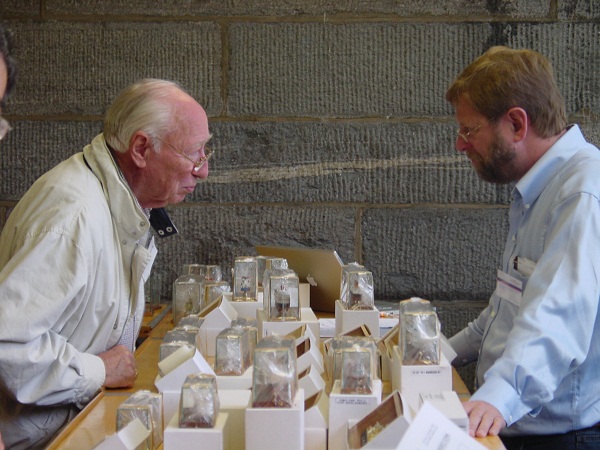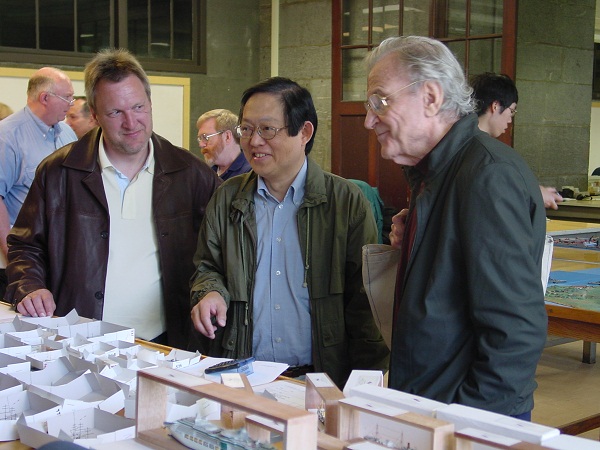 Peter Wiedling and Gerd Schoen. Oliver Maertins and Frederik Menschaar with an unidentified
collector.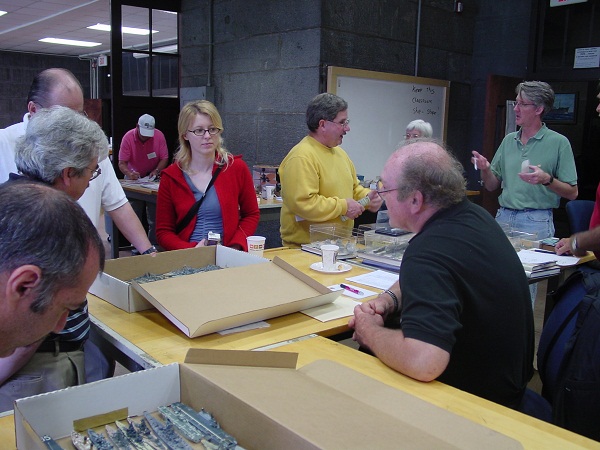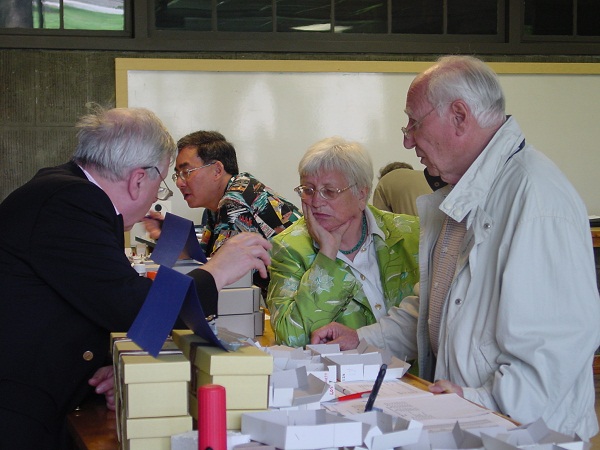 Ray Tuggle, Peter Ewell, Rick Rudofsky and daughter Christina at Peter Krtina with Lilo and Peter Wiedling.
John Youngerman's table.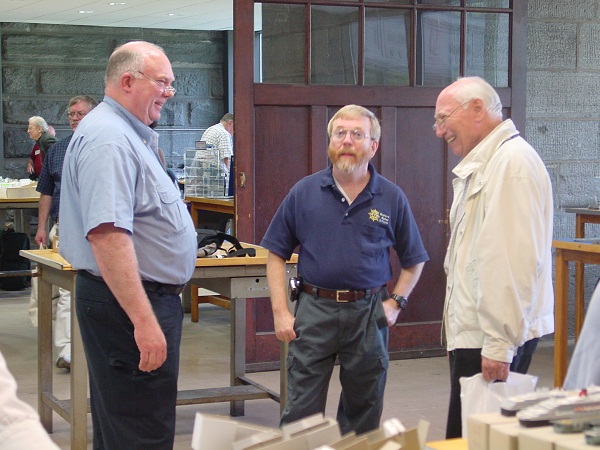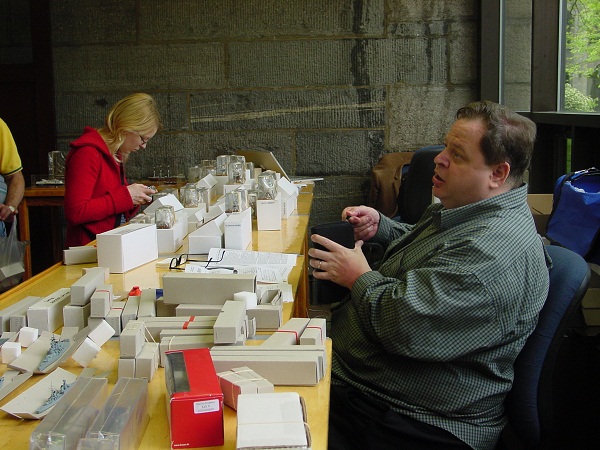 Rick Richmond, Kevin Burke and Peter Wiedling. Christina Rudofsky and George Elder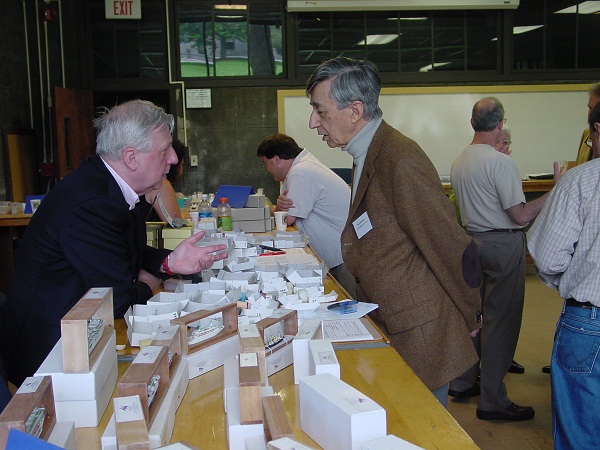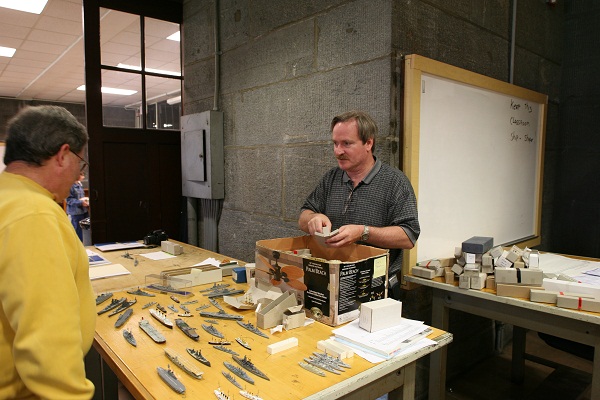 Peter Krtina and Rudi Kraus. Jim Angelis selling off some surplus models.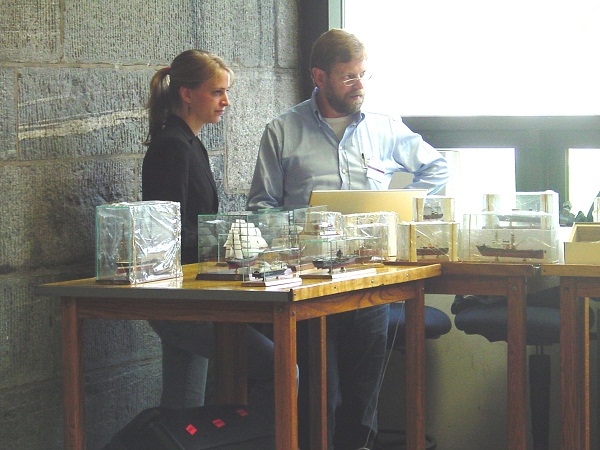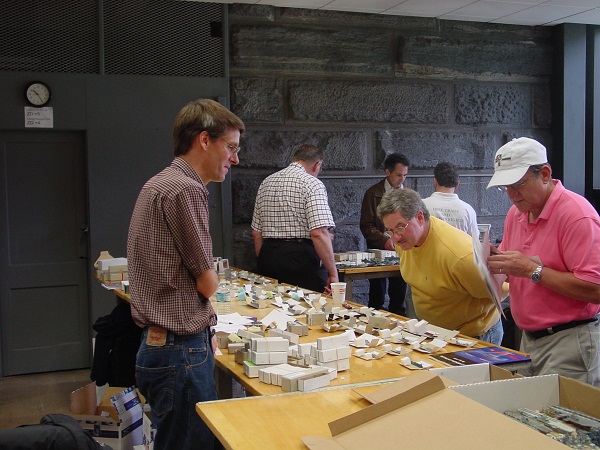 Gerd Schoen of CSC with daughter Kristen. Chris Daley's table.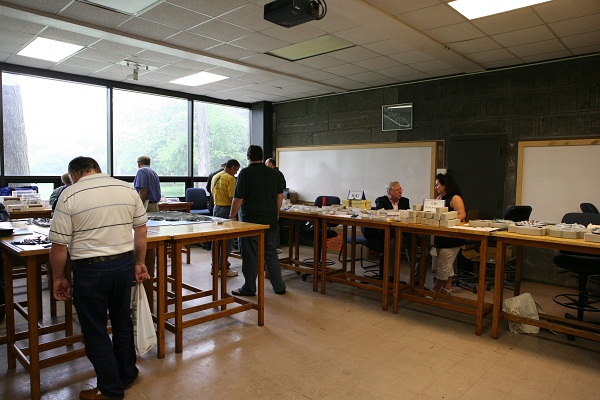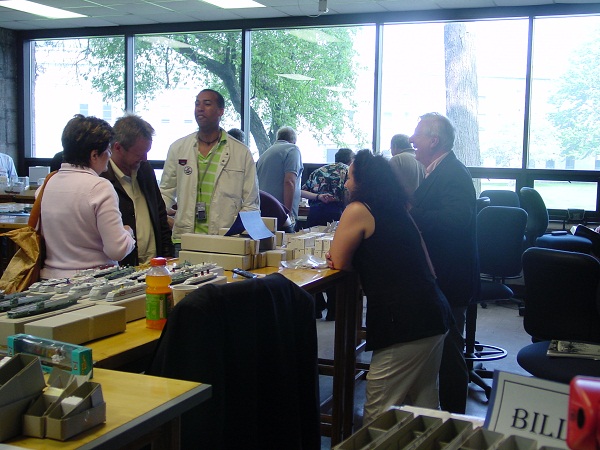 The exhibit room. Hilde Krtina and Oliver Maertins with Manuela Marquardt and
Peter Krtina.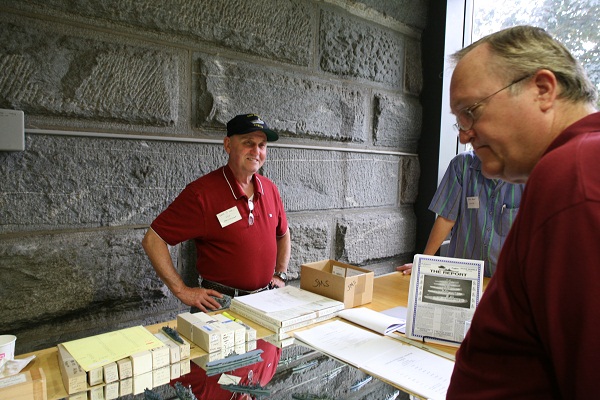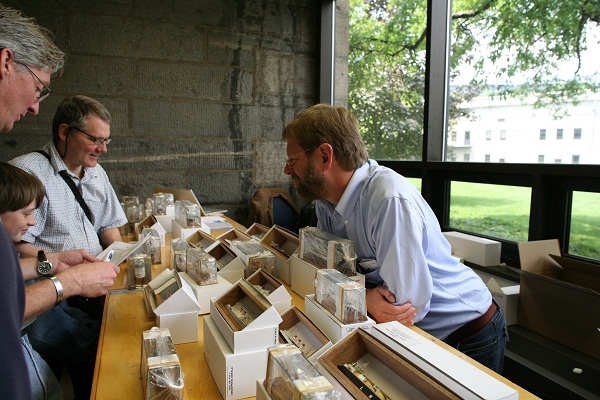 Ron Astin looks over some of Dave Shadell's models. Gerd Schoen's Classic Ships were a popular attraction.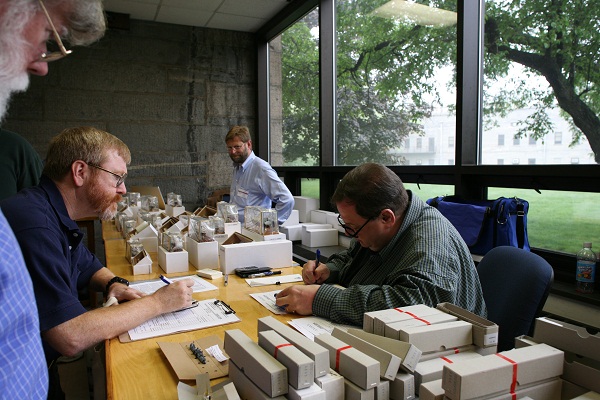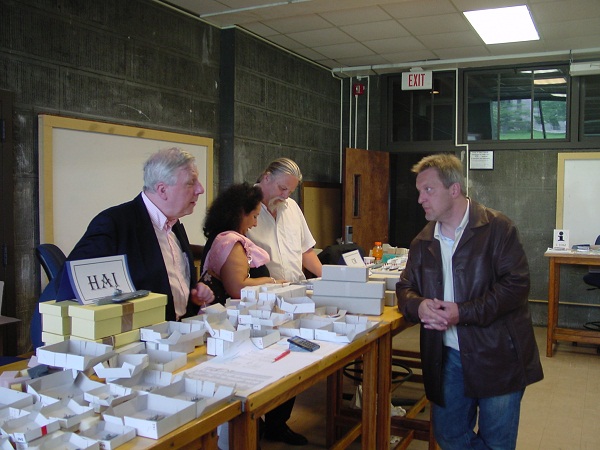 Kevin Burke adds to his MSM purchases from George Elder. Peter Krtina, Manuela and Carlo Marquardt and Oliver Maertins.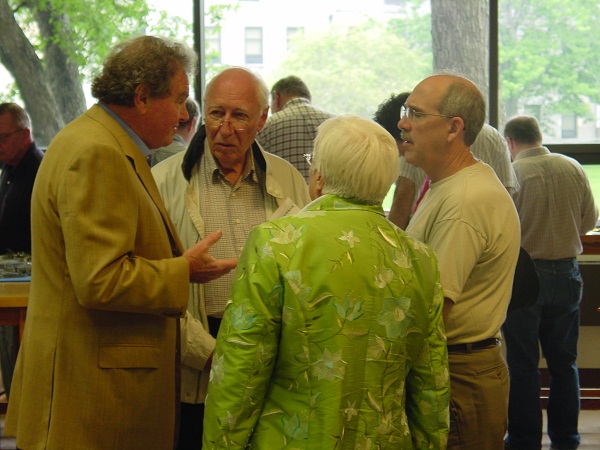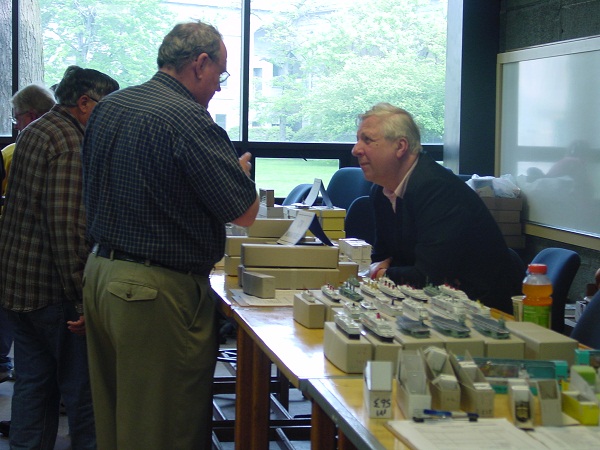 Mark Geraghty deep in discussion with Peter and Lilo Wiedling Tom Haughton and Peter Krtina.
and Paul Jacobs.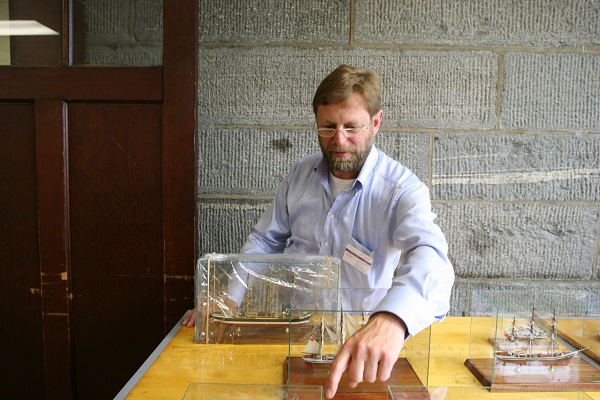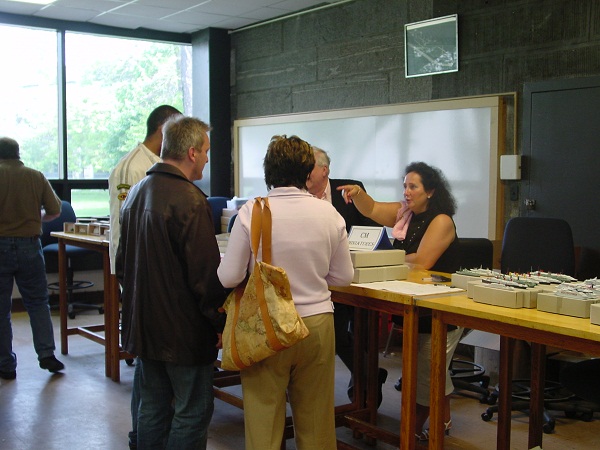 Gerd Schoen. An animated discussion at the Hai/CM tables.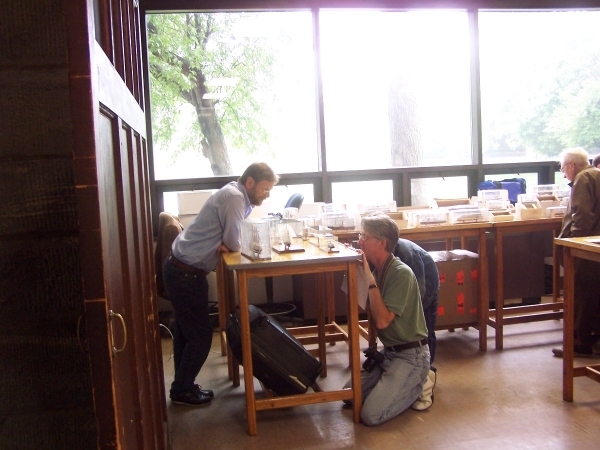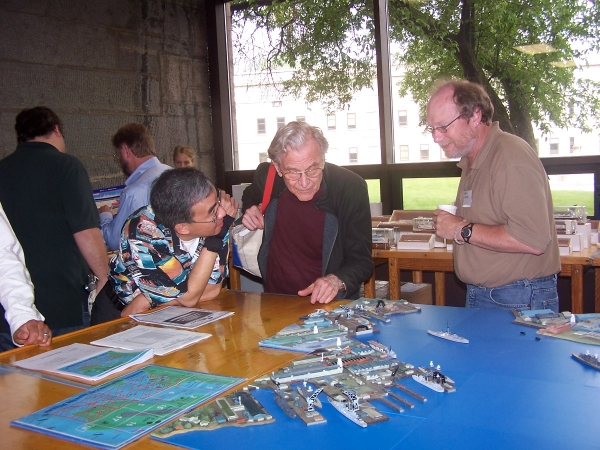 Gerd Schoen (CSC) with Tom Gillen Frederik Menschaar, Kevin Stewart and an unidentified
collector scrutinize the Pearl Harbor diorama.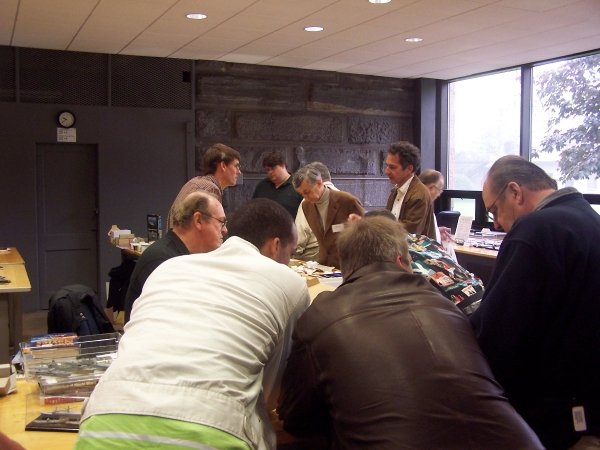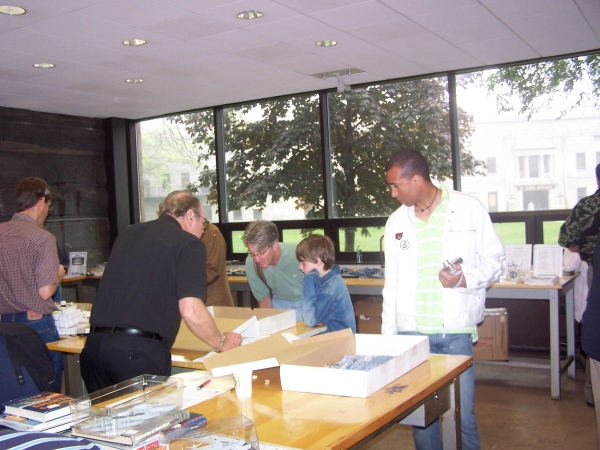 The huddle at John Youngerman's table. Chris Daley, Thad Chris Daley and John Youngerman with Tom Gillen and son.
Constantine, Rudi and Egbert Kraus are in the background.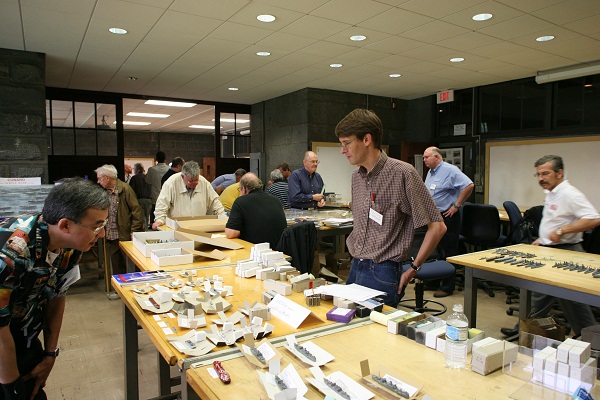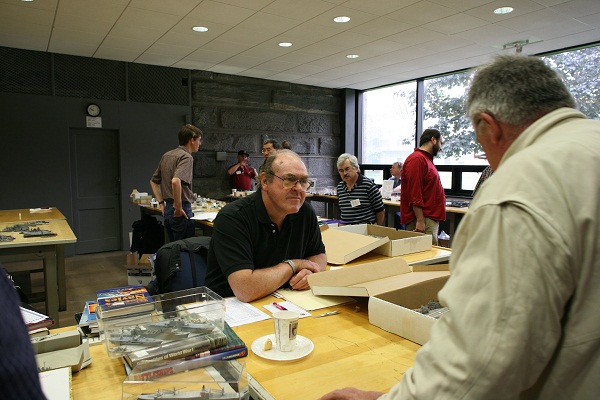 Chris Daley's 1250Ships table. John Youngerman.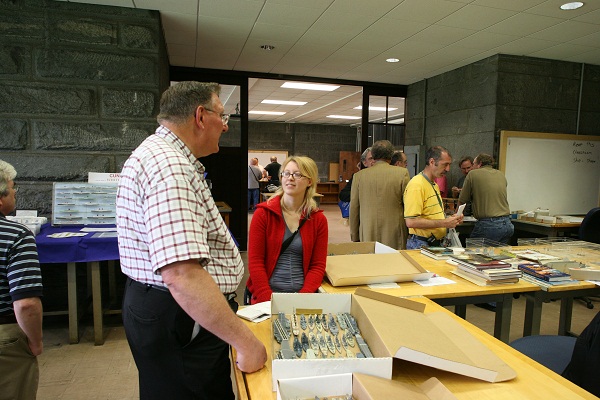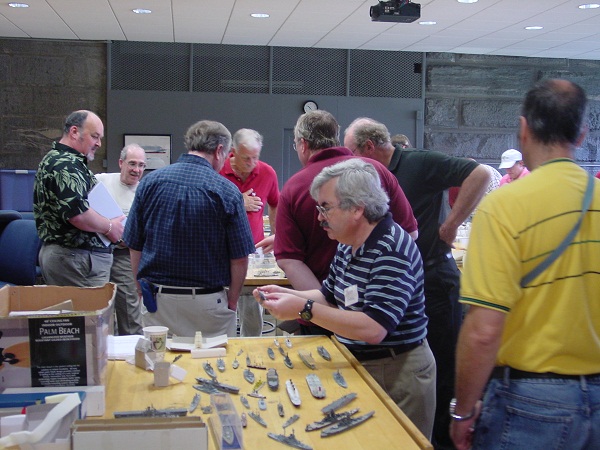 Lev Preble and Christina Rudofsky. Dave Love (Mountford) and Paul Jacobs are among the crowd gathered around Mark Heilenday's table. Peter Ewell and Ray Tuggle are in the foreground.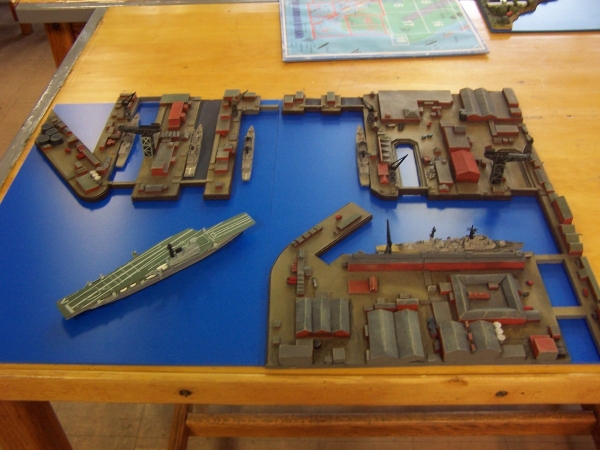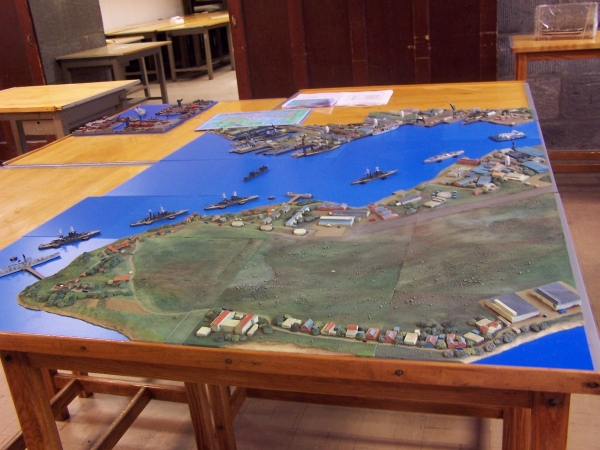 Mountford's Portsmouth Harbor Diorama Mountford's Pearl Harbor Diorama.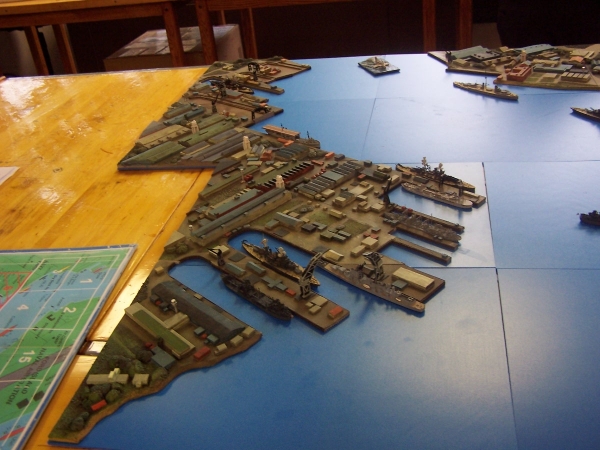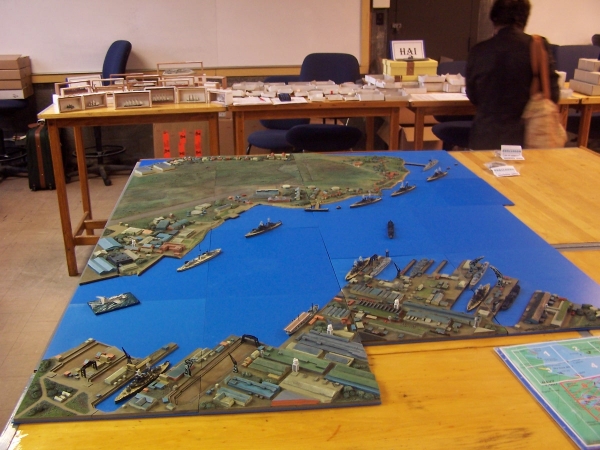 The Navy Yard portion of the Pearl Harbor Diorama. The only public display of the ill-fated Pearl Harbor Diorama.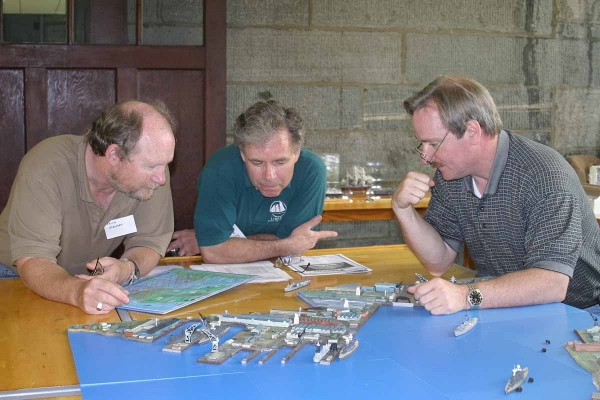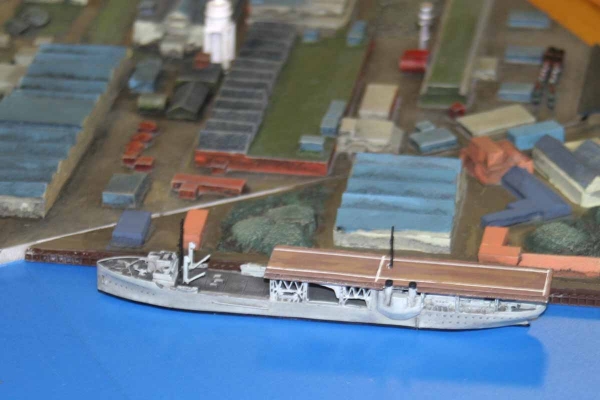 Pearl Harbor strategists: Kevin Stewart, John Olsen and Jim Mountford's Langley at Pearl.
Angelis.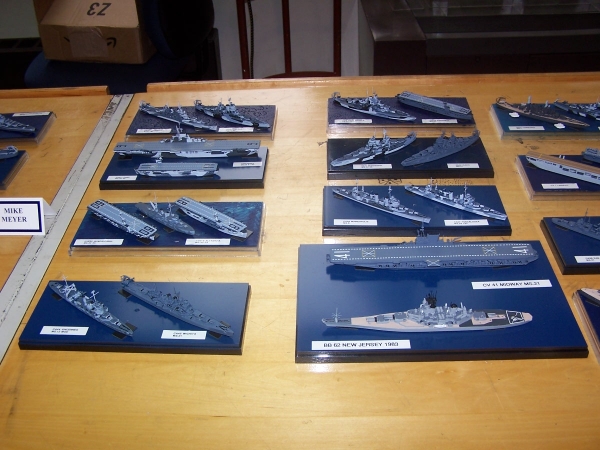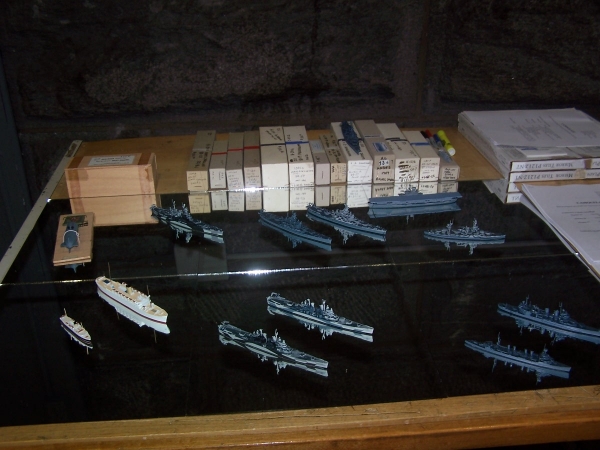 Part of Mike Meyer's fleet of Superiors. Some of Dave Shadell's camouflaged fleet.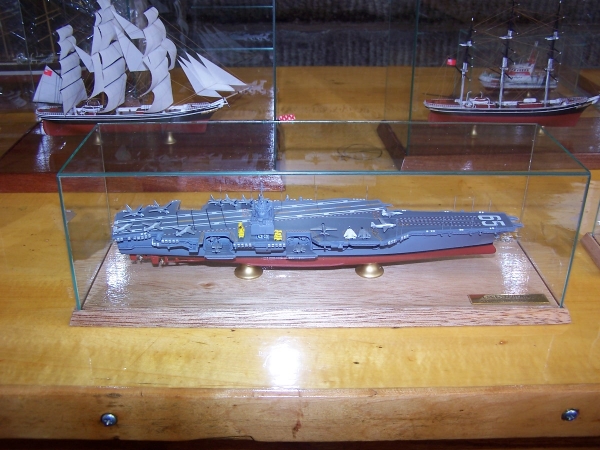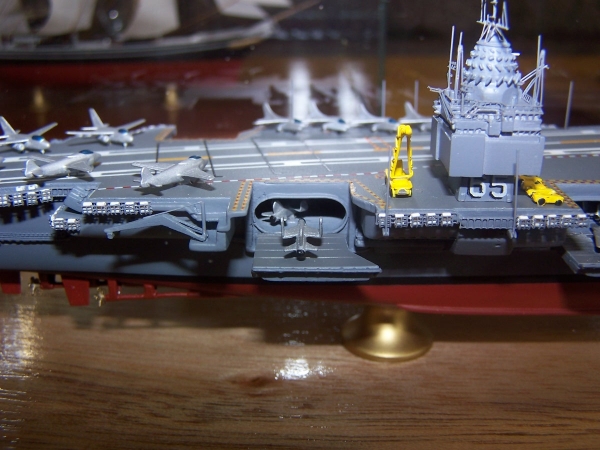 CSC's full-hull USS Enterprise, a 2006 release. Detail of CSC's Enterprise.
__________________________________________________________________________________________________
Social Events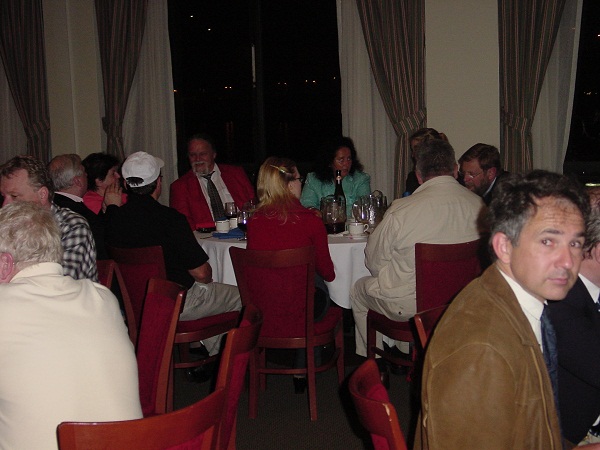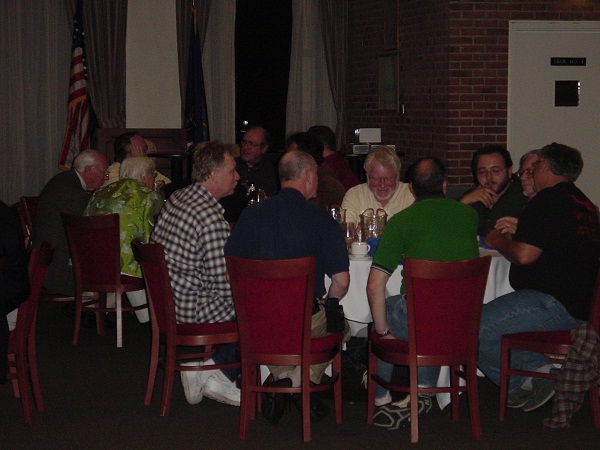 Friday Night's Banquet. Friday Night's Banquet.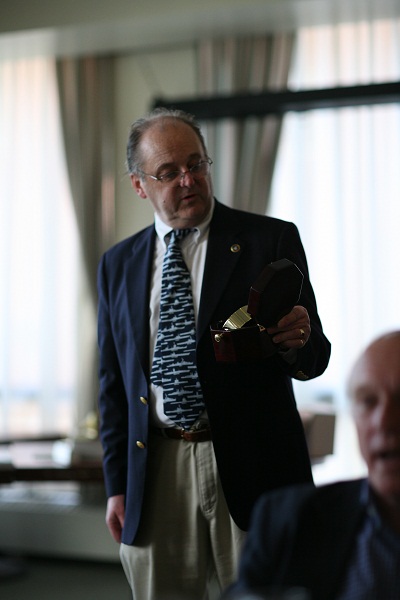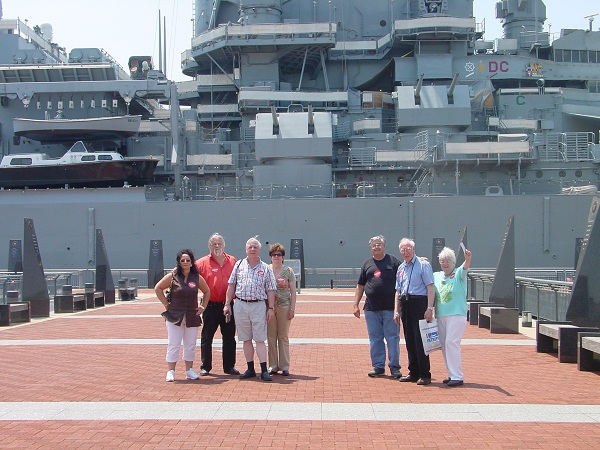 Ulrich Rudofsky presenting an award to Group visit to USS New Jersey on Sunday: (L-R) Manuela and Carlo Marquardt, Peter and Hilde Kritina, Bill Laferriere, Peter and Lilo Wiedling.
___________________________________________________________________________________________________
Egbert's Gallery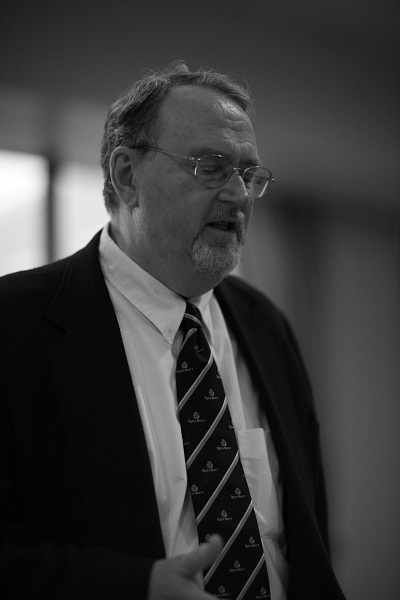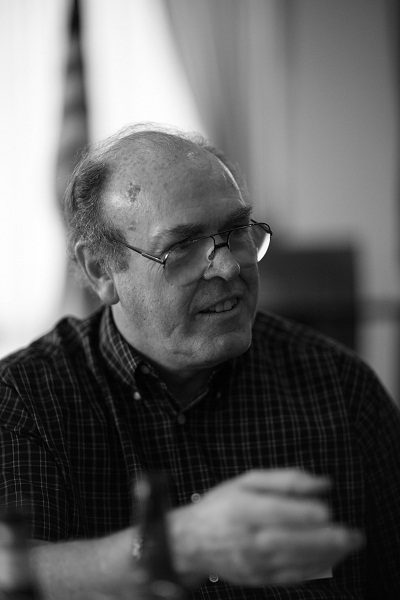 Tom Haughton George Elder John Youngerman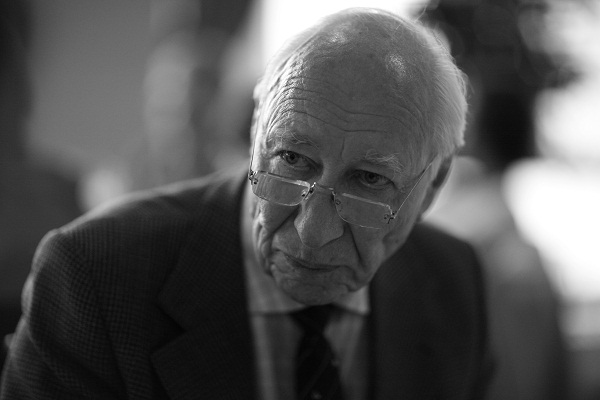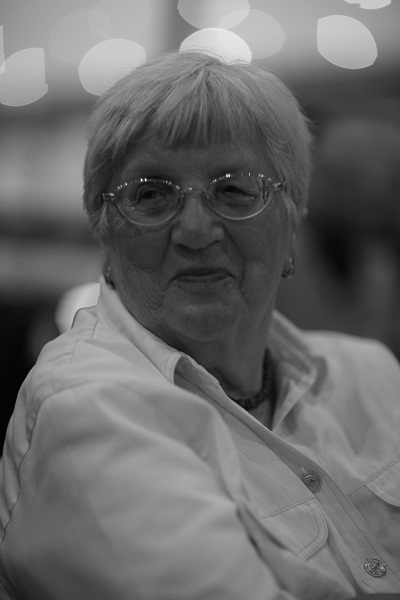 Peter Wiedling Lilo Wiedling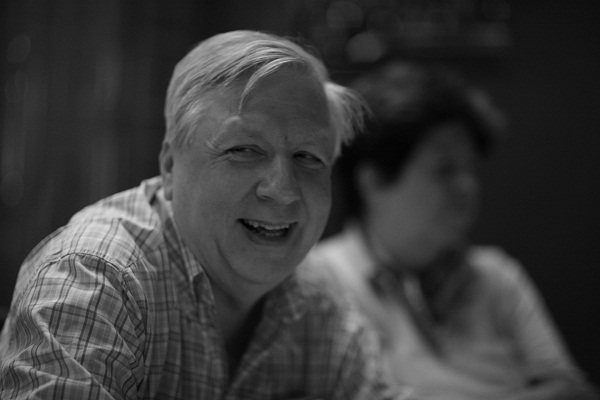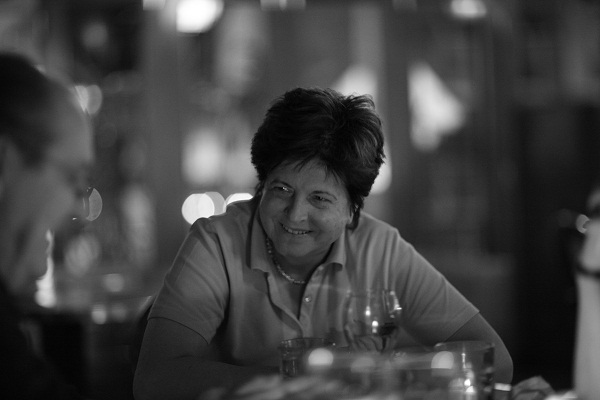 Peter Krtina Hilde Krtina